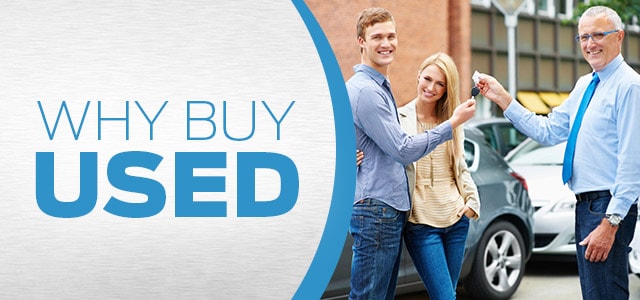 There's nothing quite like that new-car smell. There's also nothing quite like saving thousands of dollars instead. Here at Bill Walsh Ford we have put together a list of five reasons why buying a used car could be a smart decision for you.
Budget Flexibility.
If you have the budget for an inexpensive new car, you can take that money and get an amazing, fully loaded used car. If you have always wanted a luxury badge, buying something used is an affordable way to get it.
Big Savings.
New cars depreciate by about 20 percent as soon as they are driven off the lot and another 20-30 percent over the following three years. When you buy a car that's just a few years old, you can skip out on that massive loss of value and still get a fantastic car. You will also potentially save money on sales tax and insurance costs.
Vehicle History Reports.
Modern used cars also have the benefit of history reports. These reports will show you its ownership history, any accidents, and any title issues. This can help you avoid vehicles that might have some big underlying issues.
Improved Reliability.
Cars are more reliable than ever. Remember when they used to rust through after 10 years? That doesn't happen anymore. In fact, the average age for vehicles on the road today is over 11 years old. This can help you feel confident in buying a five-year-old car that you know will last for many years to come.
Endless Options.
When buying used, you are not restricted to just one or two model years. If you have a particular color or feature in mind that is no longer in production, you will be able to find it in a used model. Use online search tools to find the perfect car at the right price.
If buying a used car seems like the best option for you, give us a visit at Bill Walsh Ford. We stock hundreds of pre-owned vehicles, and our experts can help you find just the right one for your needs.
Make an Inquiry
* Indicates a required field
Hours
Monday

8am-7pm

Tuesday

8am-7pm

Wednesday

8am-7pm

Thursday

8am-7pm

Friday

8am-7pm

Saturday

8am-5pm

Sunday

Closed